Fall in Love with Food. Fall in Love with You.
Healthy Lifestyle & Nutrition Coaching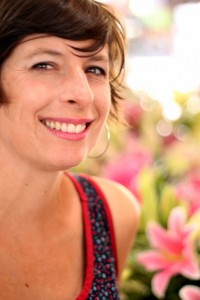 Do you want to lose weight and feel better? Do you want to enjoy food again?  Do you want to enjoy your own company again? Check out my SageSpoonRecipes Subscription – A subscription service ($9 month) providing delicious and healthy weekly recipes + guidance that align with the growing season.
Do you sometimes feel like you don't have any control over what you eat and your emotions play a major role when it comes to the food you put in your mouth? Do you feel like the daily experience of eating food is a negative experience and you are engaged in a never-ending struggle with your own body? Are you suffering from poor health that your doctor has told you is diet-related?
My name is Bekah Rieke and I am passionate about real food, wholesome ingredients, and true nourishment.  When you give your body real food and real love, and learn to work with your body rather than against it, you free yourself to live life to the fullest and to truly love yourself, your family and your community.  
I help you to remember that you are an amazing, beautiful, creative, intelligent person who may be momentarily overwhelmed, sidetracked, incapacitated, confused, in the mire, unsure or insecure. We work together to help you rediscover your personal power and fall in love with yourself all over again by digging deep and addressing emotional, psychological, body, food, and lifestyle issues.  I teach you how you can find focus, energy, and a new lease on life and your health, by heading into your home and your kitchen, turning on the stove, and cooking delicious and healthy food. Learn how to truly nourish yourself and feel better than you ever have.  This will change your life! Let's take this step together.
I work with smart, interesting, super cool people who are ready to take on responsibility for their own health and know they could use some help along the way. Contact me if you'd like to:
Rediscover how awesome you are
Find balance, peace and a sense of being right with the world
Get inspired to get aligned with your authentic self
Remind yourself of all you have to be grateful for
Increase your metabolism and vitality through eating clean and real foods
Learn new habits in the kitchen to cook and prepare clean and real foods
Learn about the life-changing, therapeutic power of whole foods nutrition
Lose weight and keep learning habits to sustain optimal weight
Avert health issues that stem from junk food and diabesity
Experience a lasting increase in your energy
Put a stop to your food cravings and addiction
Put a stop to food and self-loathing cycles
Learn more about my unique approach as a health coach here.
Click to listen! – Bekah on Health and Creativity 

Audio clip: Adobe Flash Player (version 9 or above) is required to play this audio clip. Download the latest version here. You also need to have JavaScript enabled in your browser.