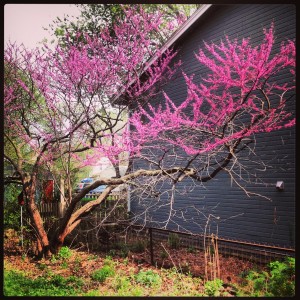 Spring has finally come to my neck of the woods!  And my Red Bud Tree is in full bloom, a sign that I can start to relax into spring breezes, warmer weather, and GREEN-ery. Whenever a particular season is upon me, I'm excited to cook with local and seasonal ingredients. And, now that spring is here we have so much to look forward to: greens, sugar snap peas, radishes, asparagus, fiddleheads, morel mushrooms, ramps, green garlic, herbs, rhubarb, and strawberries.
With some of these ingredients in mind, I drove by a Thai restaurant the other day.  A craving for coconut curry hit me as I caught a whiff of the delights within.  And I thought, why not a spring-themed coconut curry?  I could satisfy my love for a cuisine on the other side of the world AND my love for cooking locally and seasonally.
Of course, spring has only just come our way here in Minnesota. So we don't have a lot of local ingredients to choose from quite yet.  In two weeks we ought to be rolling in morels, asparagus, rhubarb and more!
In the meantime, here are the local ingredients I used to whip up a lovely Thai green coconut curry: mustard greens, red choy, watercress, carrots, green garlic, ramps, and walleye. I purchased the greens, ramps, green garlic, and carrots at my local coop, and the local walleye was given to me by a friend.  Any white fish will work and if fish isn't your game, chicken will work just as well.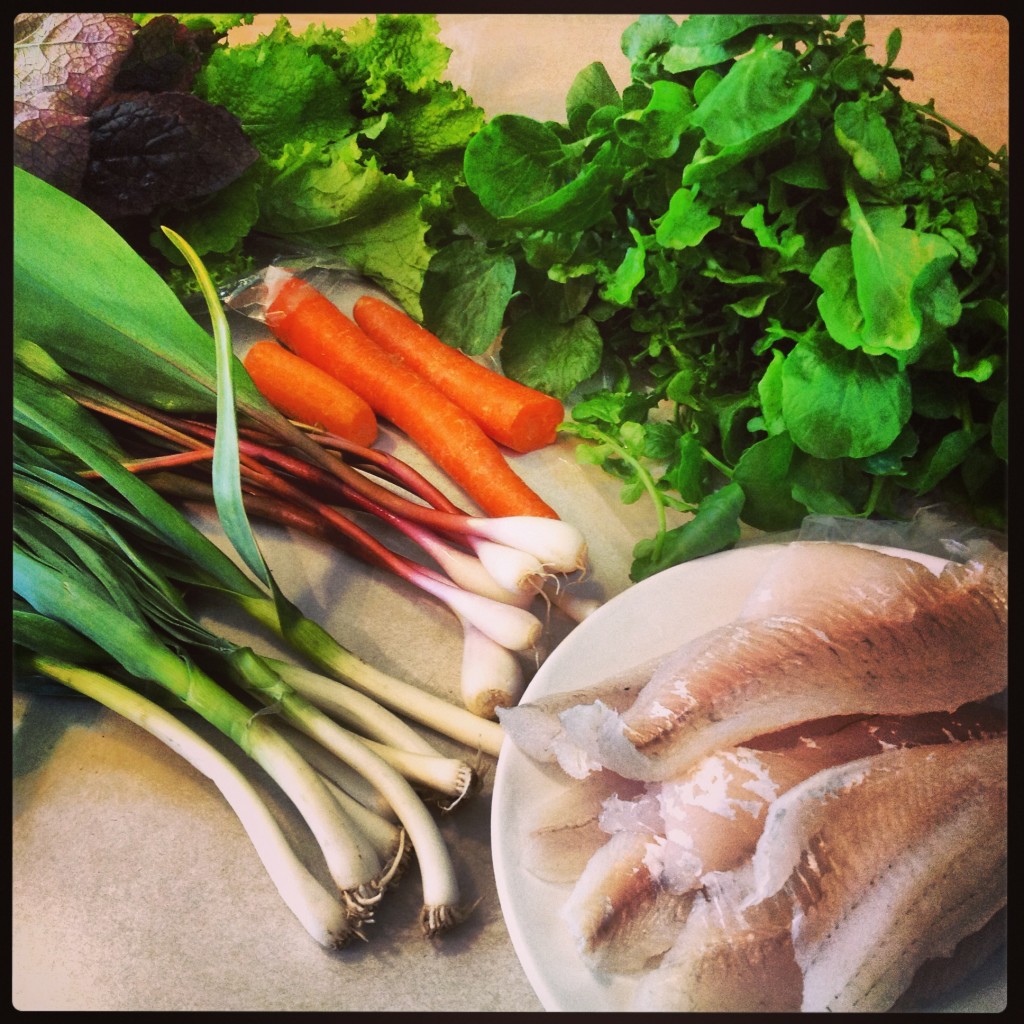 And here are the Thai (not so local) ingredients I used: Pink Madagascar Rice, tofu, coconut milk, shitake mushrooms, sugar snap peas (not local to Minnesota yet), and green curry paste from United Noodles Asian Supermarket.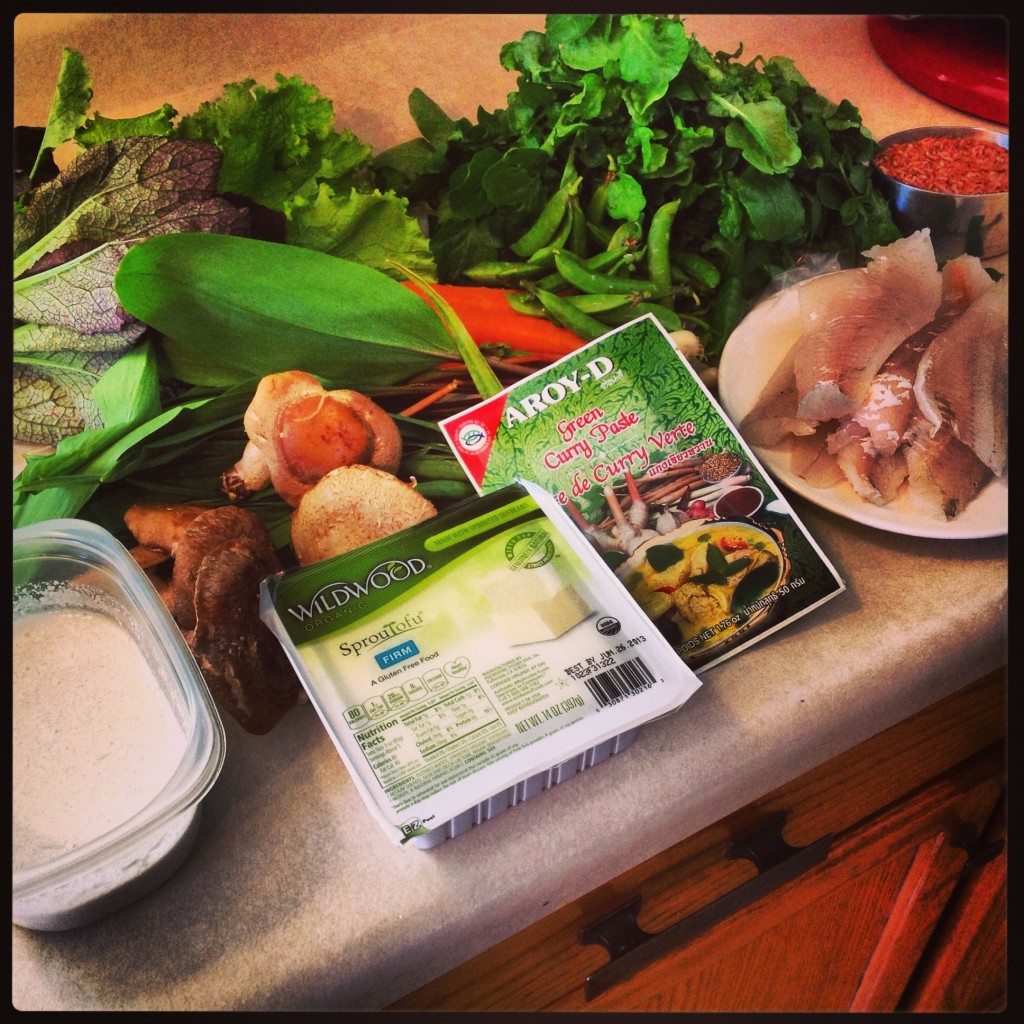 1) I chopped up 1 bunch of green garlic and 1 bunch of ramps.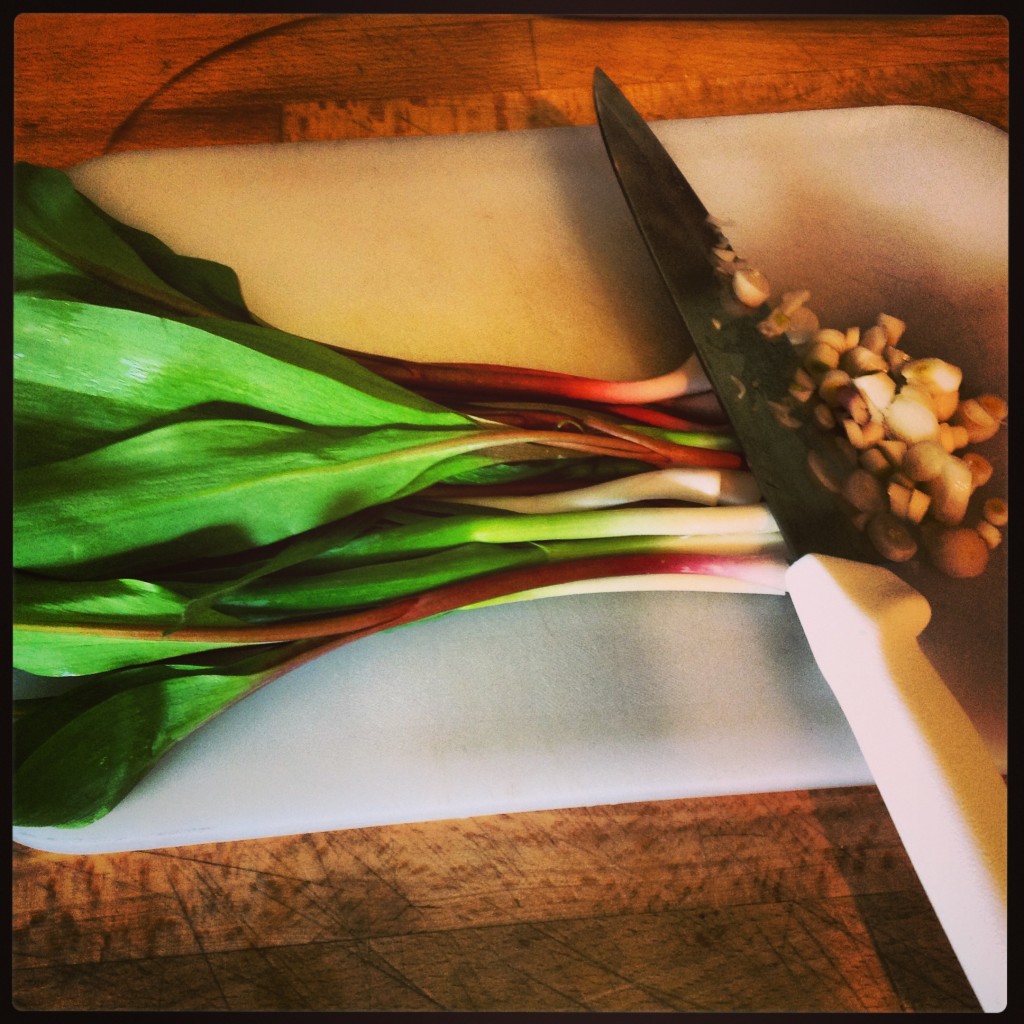 2) I added the green garlic and ramps to a shallow wide pot along with 6 large sliced shitake mushrooms and 2 chopped carrots.  I then added 4 cups of water (enough to just cover all the vegetables) and 2 teaspoons of Real Salt. I covered the pot, turned the heat to high and brought it to a boil. I turned the heat to low, and simmered everything for 15 minutes, until the carrots were tender. (if using chicken, add chicken pieces at this point)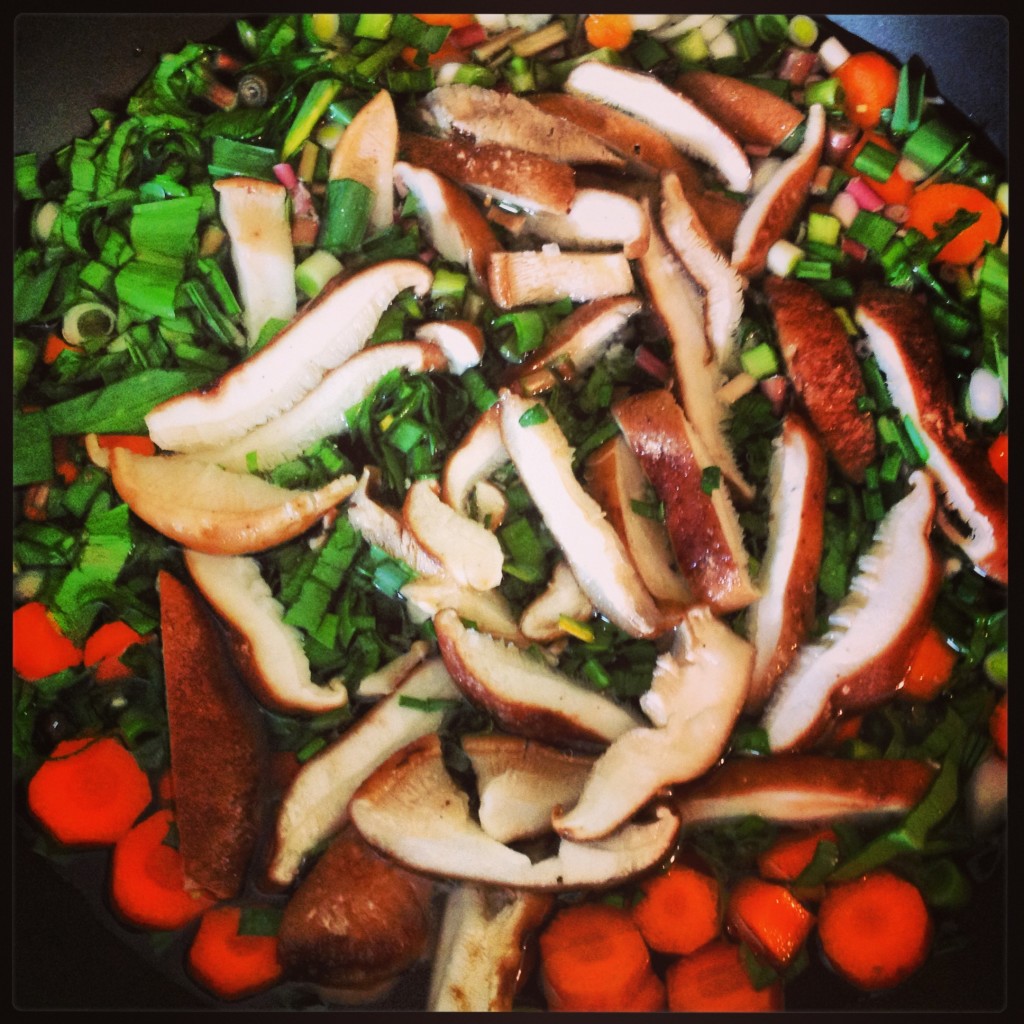 3) In the meantime I chopped my watercress, mustard greens, and red choy.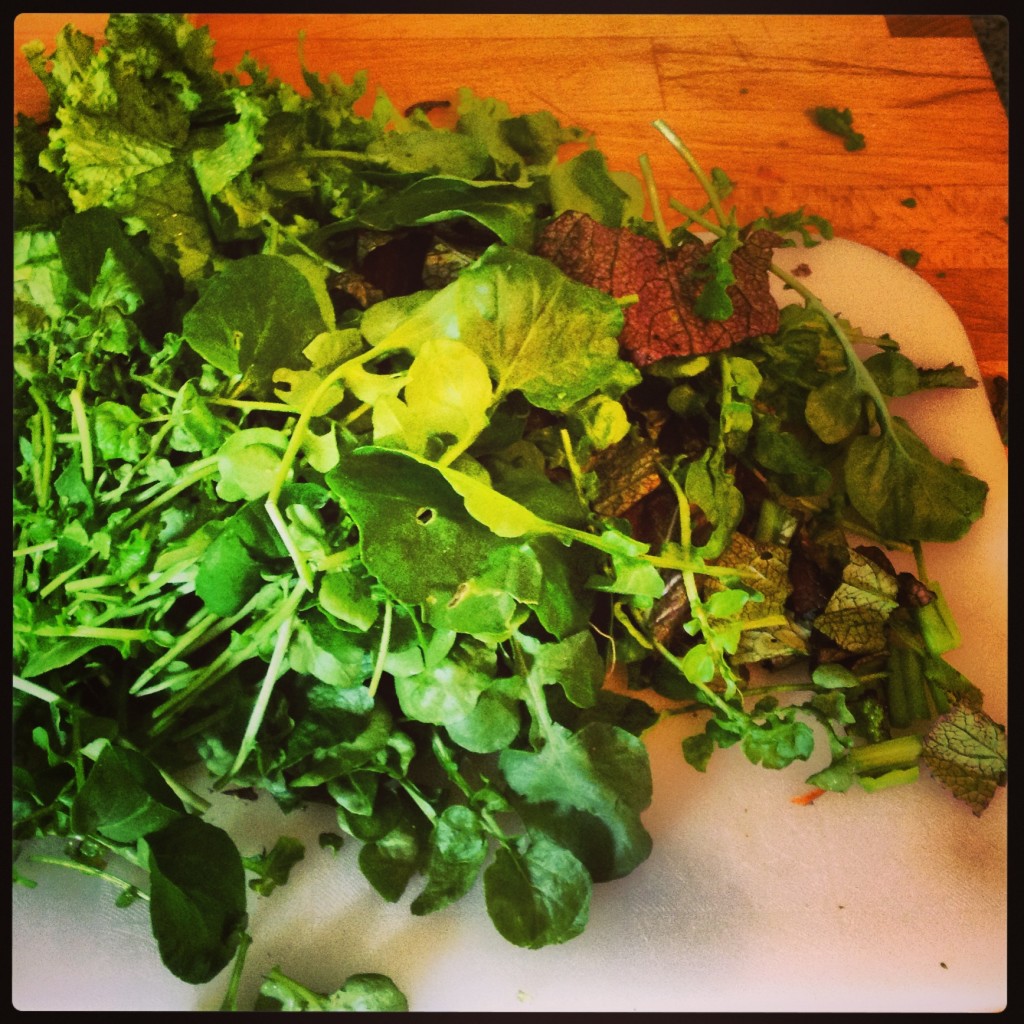 4) When the carrots were tender I added 4 walleye fillets, the packet of Thai green curry paste, and 2 cups of coconut milk.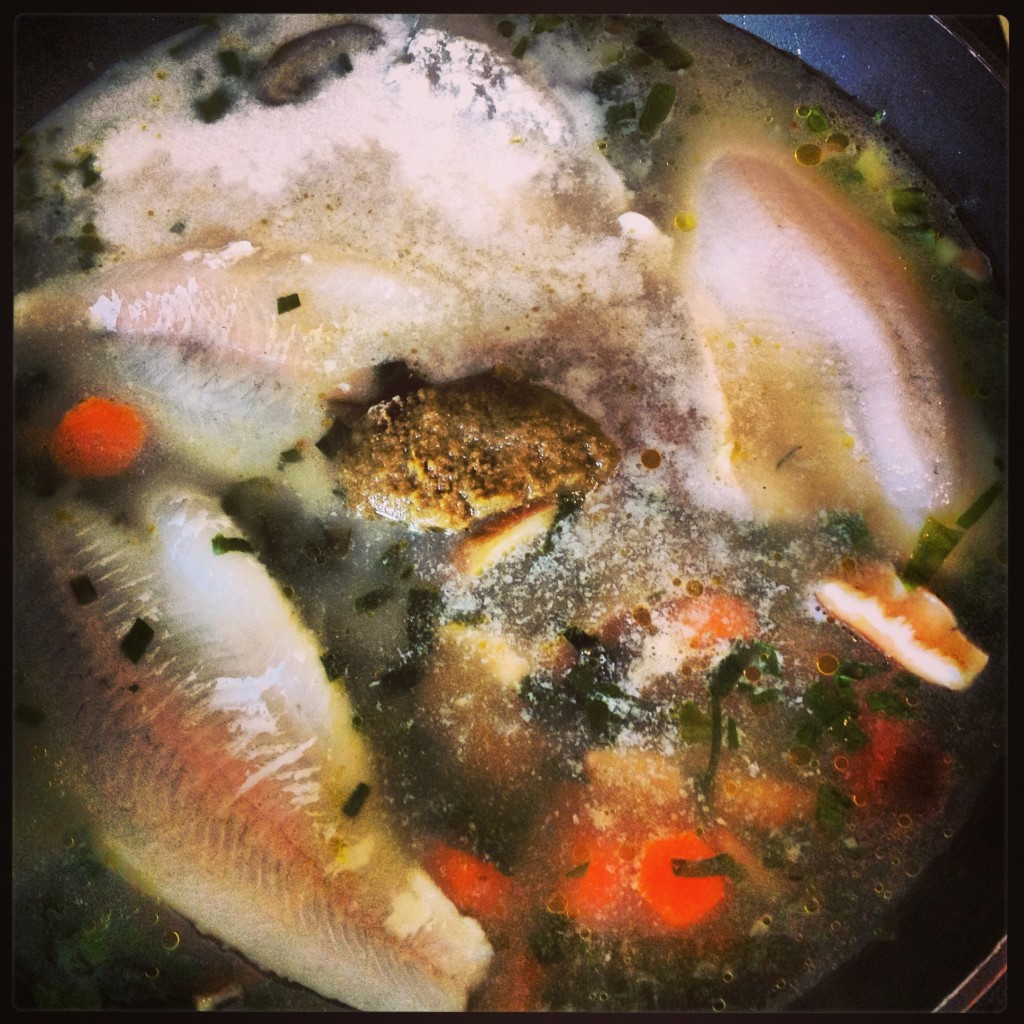 5) Then I mounded all of my chopped greens on top, turned the heat back to high, covered the pot, brought it to a boil, turned the heat to low, and simmered until the walley flaked (about 3-4 minutes).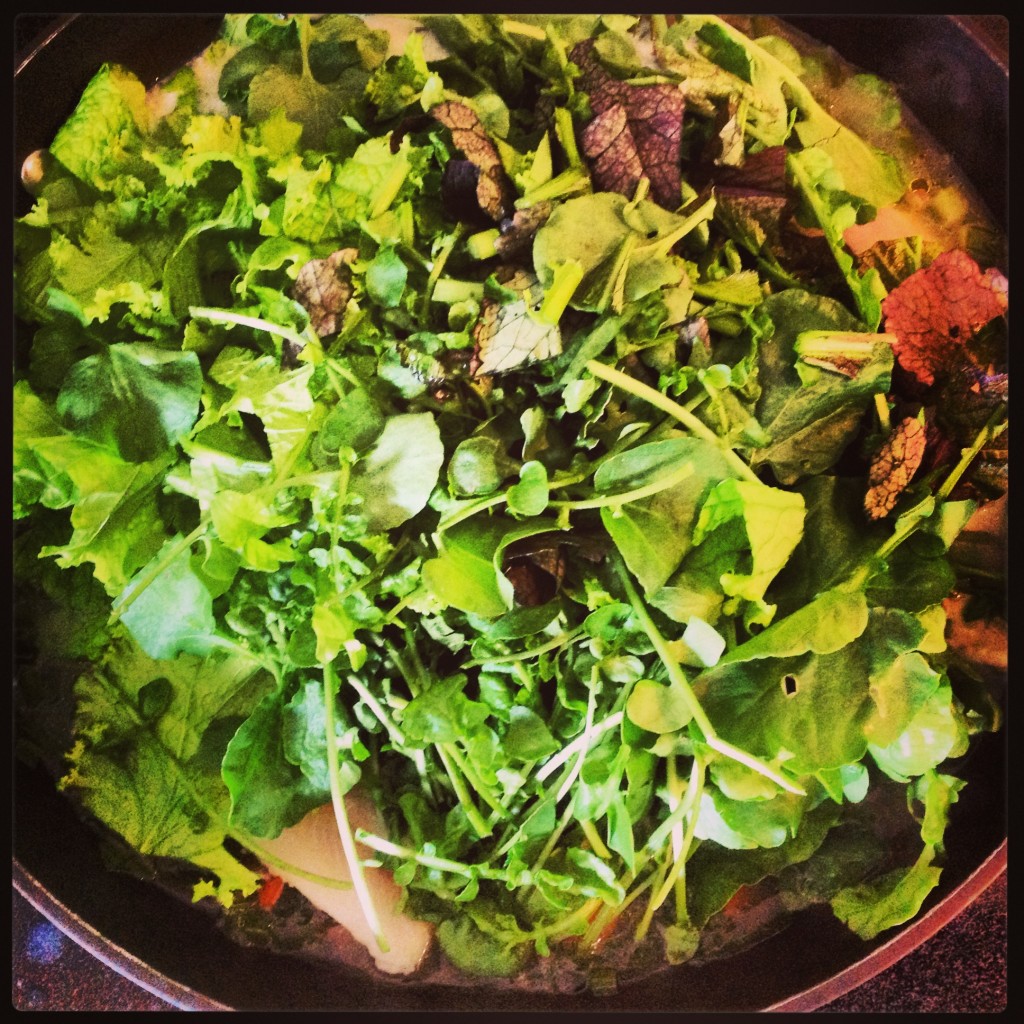 6) I removed the pot from the heat and added 1 1/2 cups of tofu, 2 big teaspoons of Organic Brown Rice Syrup, a few shakes of fish oil (optional) and a squeeze of half a lime.  I reheated the mixture and….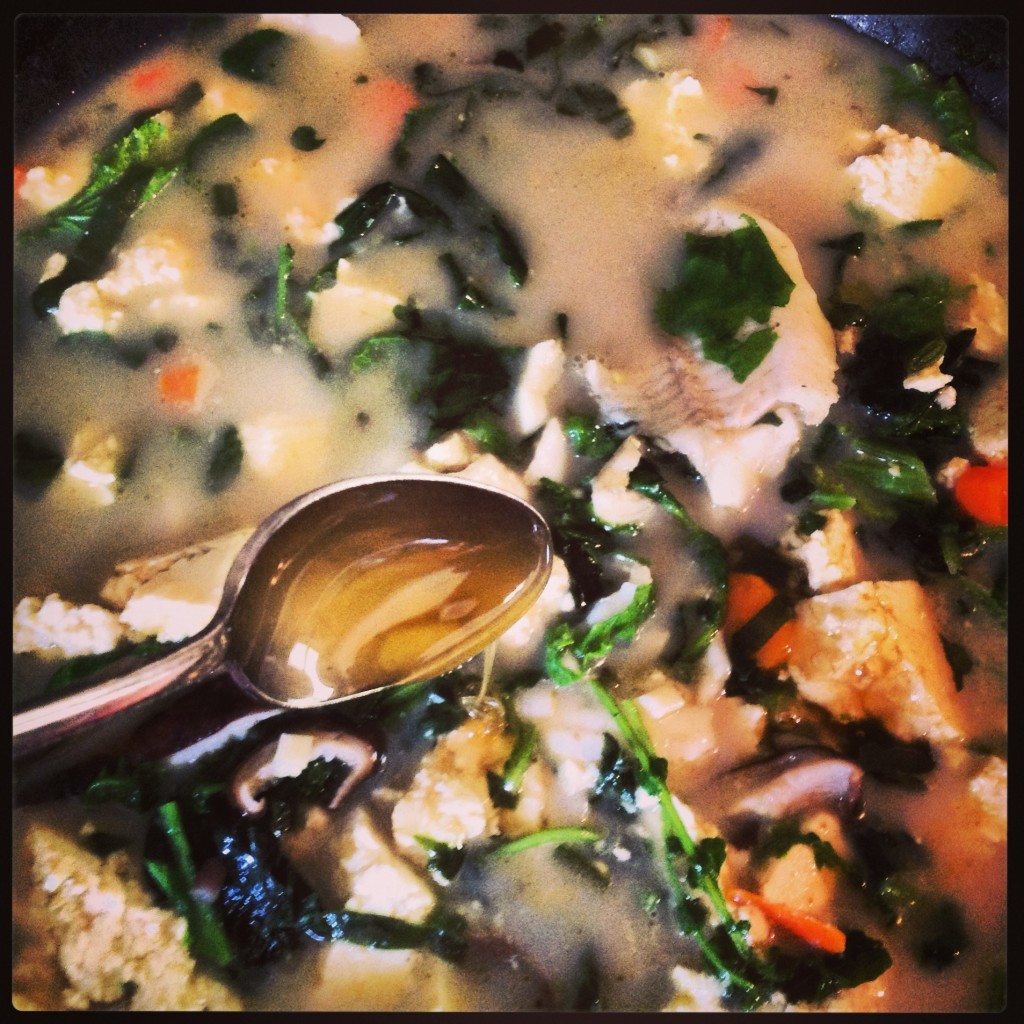 7)  ……into a bowl went some lovely Pink Madascar Whole Grain Rice, the Springtime Green Curry, a few raw sugar snap peas and……..Ta da!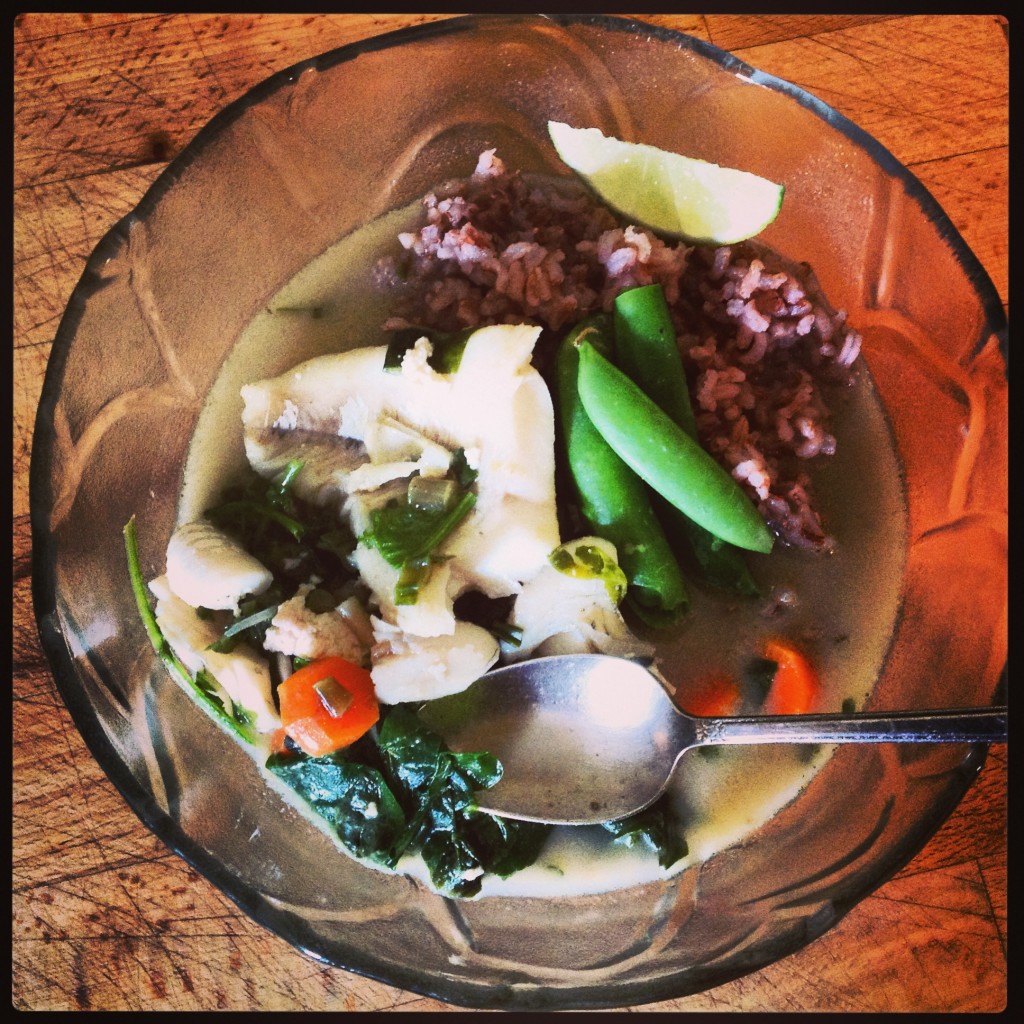 Delicious!